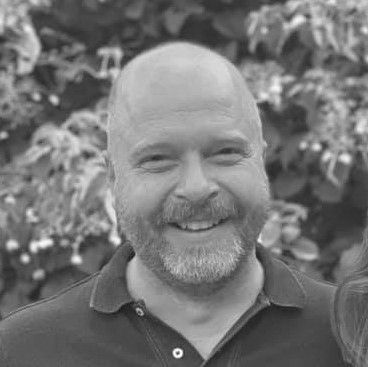 Churchcentral South Team Leader
Jonathan and his wife Helen planted the church in 1996. Jonathan leads the team at Churchcentral South, as well as carrying the primary responsibility for preaching across Churchcentral. Helen works as the elderly support worker with Karis Neighbour Scheme. Together, they have two grown up sons.
Churchcentral West Team Leader
Owen leads the team at Churchcentral West and oversees worship, children's work and safeguarding across the churches.
Churchcentral North Team Leader
Chris works part time leading the team at Churchcentral North, and part time for an adoption charity. His wife Zoe is a GP in the city and together they have two children.
Jonny co-founded Sputnik, our growing arts collective and network. He's part of the preaching team across the churches and is on the team at Churchcentral South. He is married to Jemma and they have three kids.
Office & Finance Administrator
Kate joined the staff team to take a lead on all things financial, and oversees all the logistics of children's work around Churchcentral. Kate's part of Churchcentral South along with husband Rob and their two children.
Tim joined the leadership team as Operations Manager, overseeing areas such as admin, finance and support for different ministries within the church. Liz is an ESOL teacher, running two classes out of Central House.
Youth & Communications Worker
Rich heads up communications and our youth work, and is part of the preaching team across the churches. His wife Ruth is a paediatrician, and along with their two daughters, they're part of Churchcentral South.
Having recently graduated in Birmingham, Jess will spend a year serving Churchcentral with a focus on outreach in East Birmingham and refugee and international students' ministry.
Laura is spending a year serving the church, particularly focusing on student and youth work. She joined Churchcentral South last year, after moving to Birmingham from Nottingham where she studied Mathematics.